Our "About Us" story started about 14 years ago...
//
…and we didn't even know it!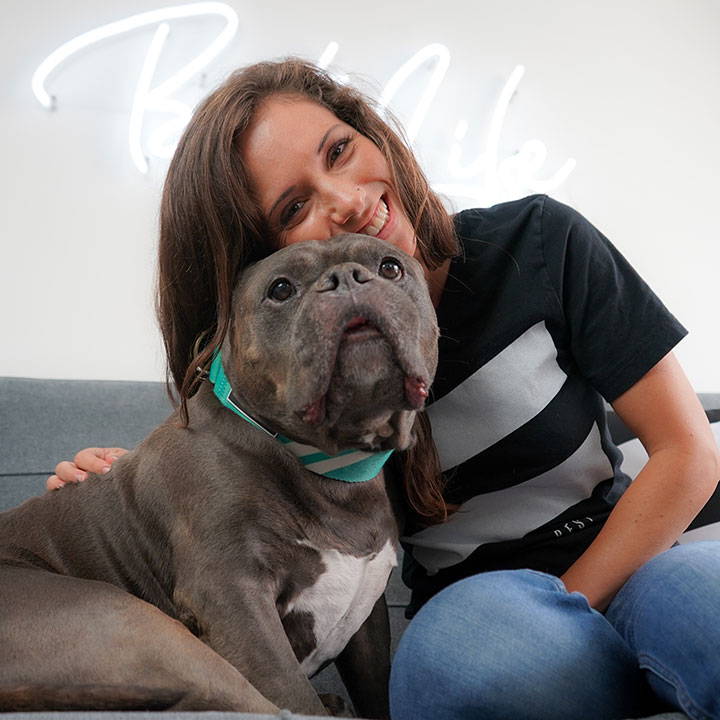 My name is Liz and while working in veterinary medicine and volunteering with the rescue community, I interacted with thousands of rescue dog parents. This helped me learn why people choose to rescue.
All of the rescue dog owners had one thing in common: Seeing and hearing from YOU.

Seriously!
They were all, at some point in time, inspired by seeing other peoples' rescue dog and hearing their rescue story!
I learned that people who had rescued a dog were all inspired to do so after seeing & hearing about other people that had rescued, too!
Ok... so where do we go from here?
What do we do with this valuable information?!
That's where my life partner, and creative problem solver comes in.
He helped put together the pieces needed to accomplish our lifelong goal to help more dogs get rescued.

We knew what we wanted...
...but we weren't exactly going to start running up to strangers on the street or announcing to everyone passing by that our dogs are rescues.
We're passionate. Not crazy.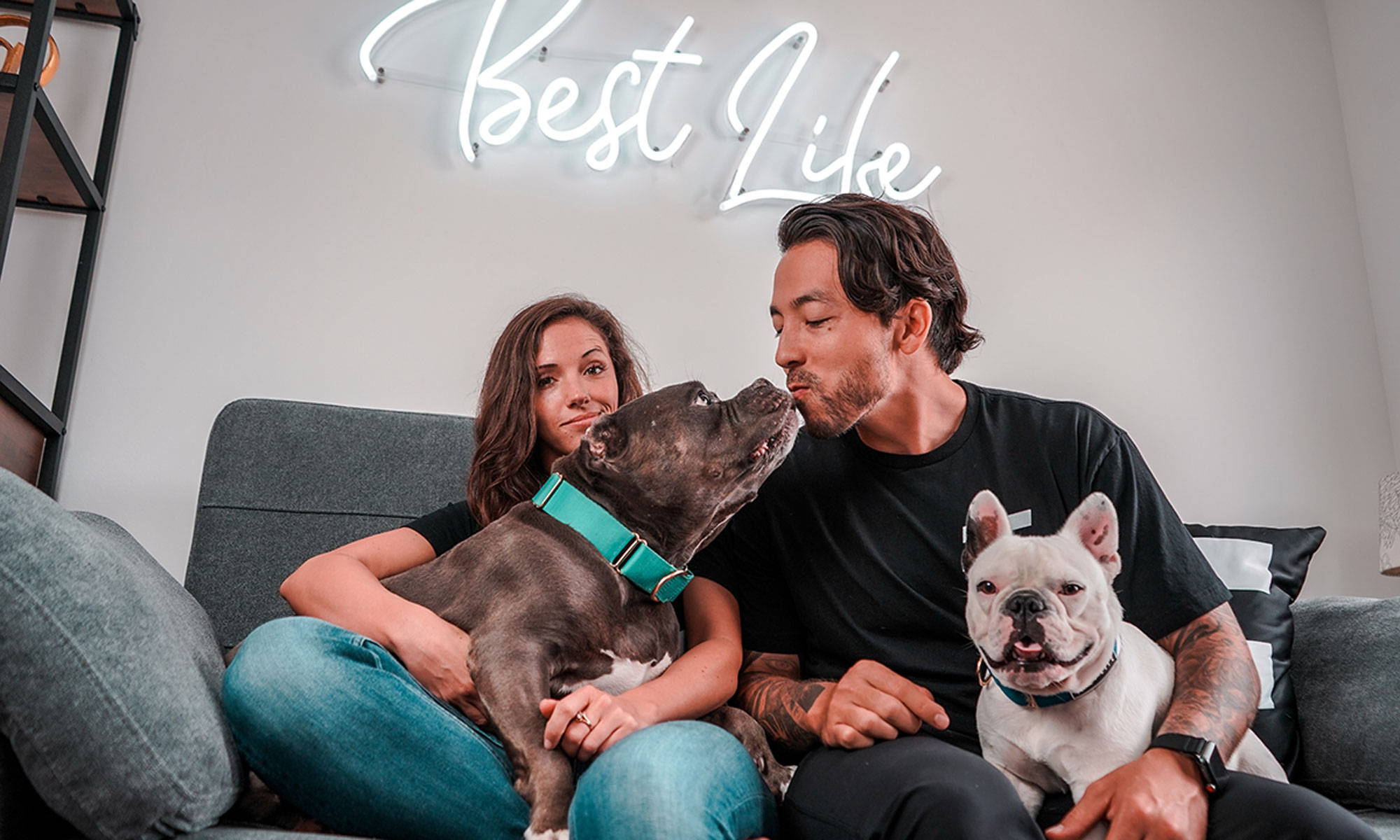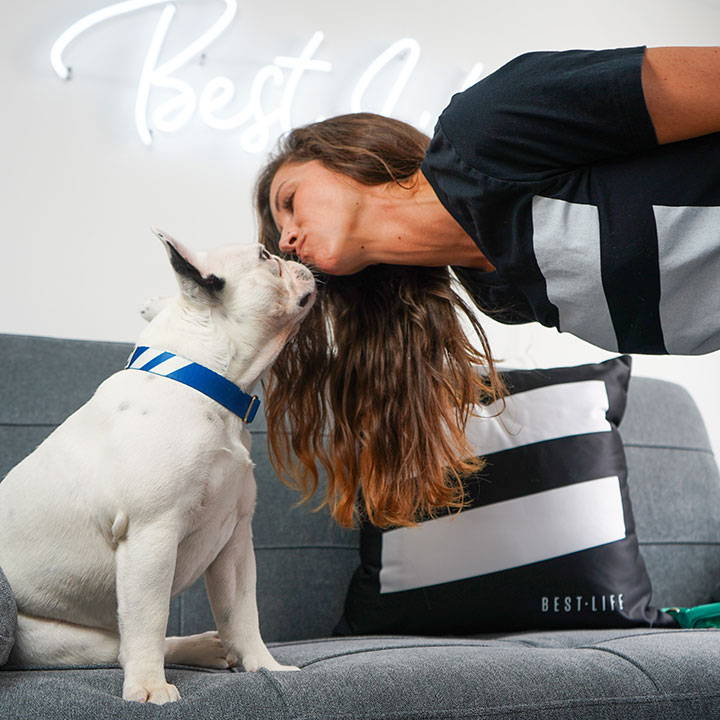 We knew that sharing rescue stories with more people was the key component to accomplishing our goal to save more dogs' lives.
Because every time we shared Mr. Breakfast and Buddha's rescue stories, people would say things like:
• "I would have never guessed they were rescues!"
• "I didn't know you could rescue purebred dogs! How can I do that?"
• "I would have never guessed you'd rescue this type of dog, honestly."
• "They're rescues?! But they're so good-looking and well behaved!"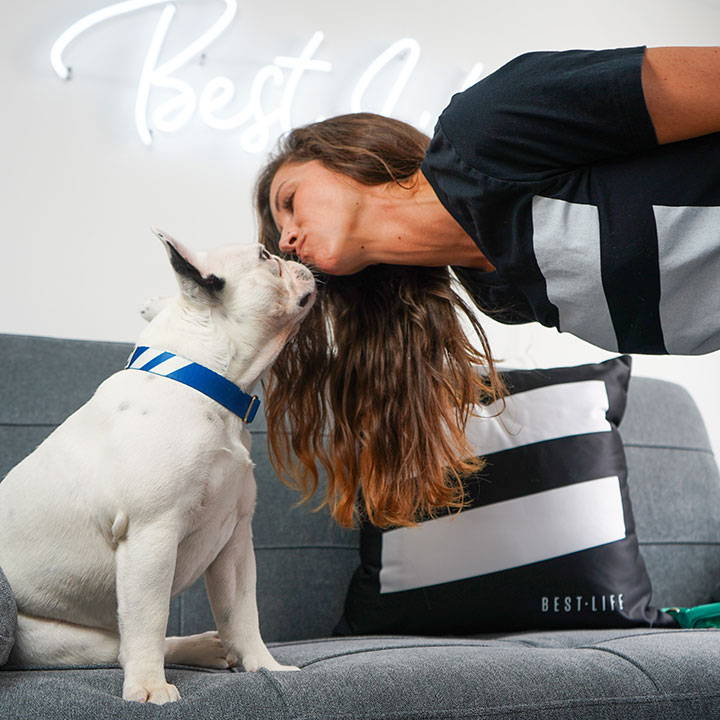 And then next thing you know...
You know how it is. You've gotten the same reactions when sharing your dog's story, too.

Just think…in that moment...you're helping to change someone's perspective about rescuing dogs towards a more positive direction.

When a person is continuously shown that there are many types of people that have already rescued and then continues to hear more and more stories about such incredible dogs, the notion of rescuing a dog becomes more realistic.
It's what lights their spark of inspiration and continues to make it grow brighter and brighter.
…an adoption form is approved and there's a new set of two white stripes going on longer city walks, ready to show more people how to live the Best Life.


We gave birth to Best Life Leashes to make it easier to:
#1 Show others that you've rescued
#2 Share your rescue story
#3 Inspire more people to rescue so more dogs get their forever homes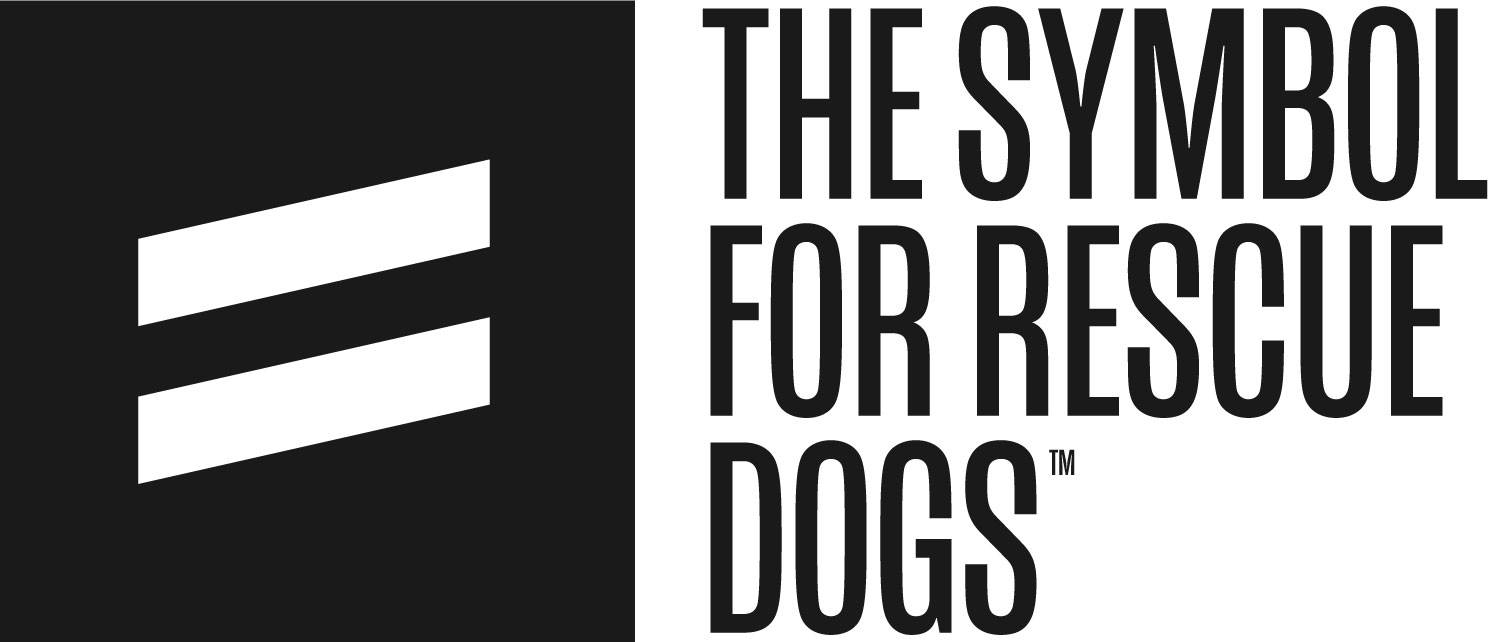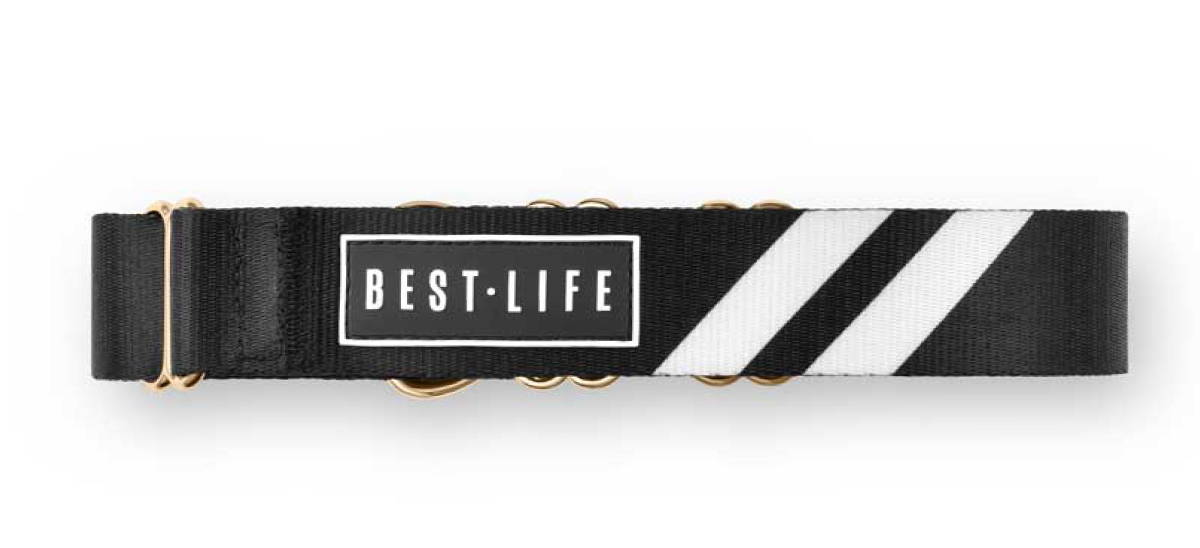 Now you're probably asking, "How the heck does a dog leash company do all of that?!"

Hint: It's all in the stripes
Those 3 goals of Best Life Leashes are accomplished by putting our signature two white stripes on every leash or collar we make.
They signify your dog as a rescue. Showing others that all dogs can be rescues.
By using Best Life Leashes, evoking curiosity and inspiring more people to rescue is now as simple as taking your dog for a walk.
Now let's talk about why you need to upgrade that leash of yours...
...to one that looks good on you...and is built to last.
So I'm just going to say it...

Cheap leashes
suck.
You know it's true.
Because they end up:

✖️ causing friction burn to your hands when pulling happens (and pulling happens...even with the best of dogs)
✖️ fraying like crazy
✖️ being uncomfortable to hold
✖️ never lasting as long as a leash should
✖️ being unsafe to use
✖️ and they never look that great…
We've paid close attention to make sure our leashes don't do any of those things. Instead...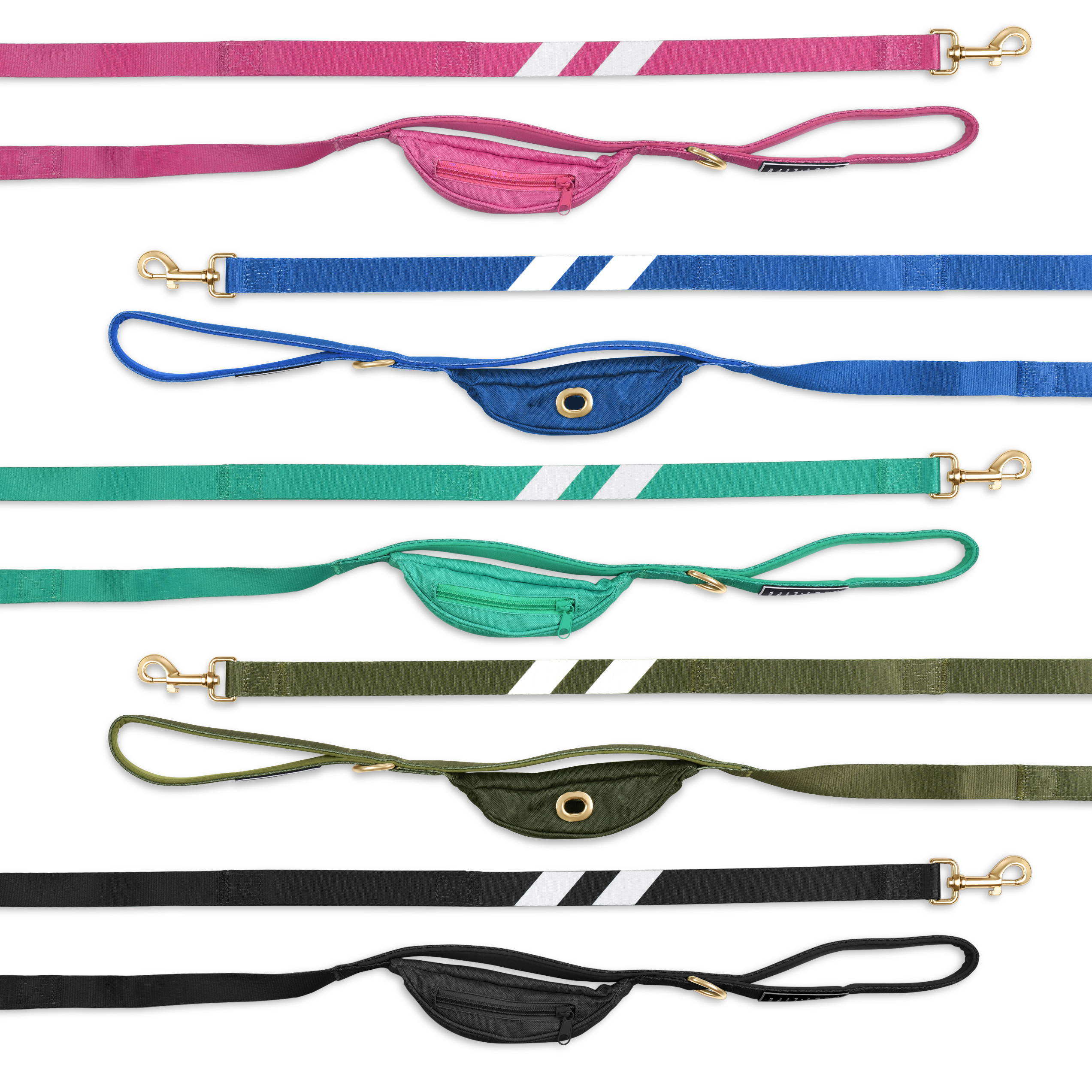 Our leashes include features that make walks more comfortable for you and your dog.
Go see the 6 things you'll love most about our leash.
With such an attractive and functional leash, you'll find yourself wanting to go on longer walks, which means more opportunities to inspire more people to rescue.
The more people who rescue, the more dogs find homes, the fewer there are in shelters and foster homes.
Our leashes function as a new solution to a problem, all while looking good and supporting rescues at the same time.
Start inspiring more people to rescue and get more dogs in forever homes.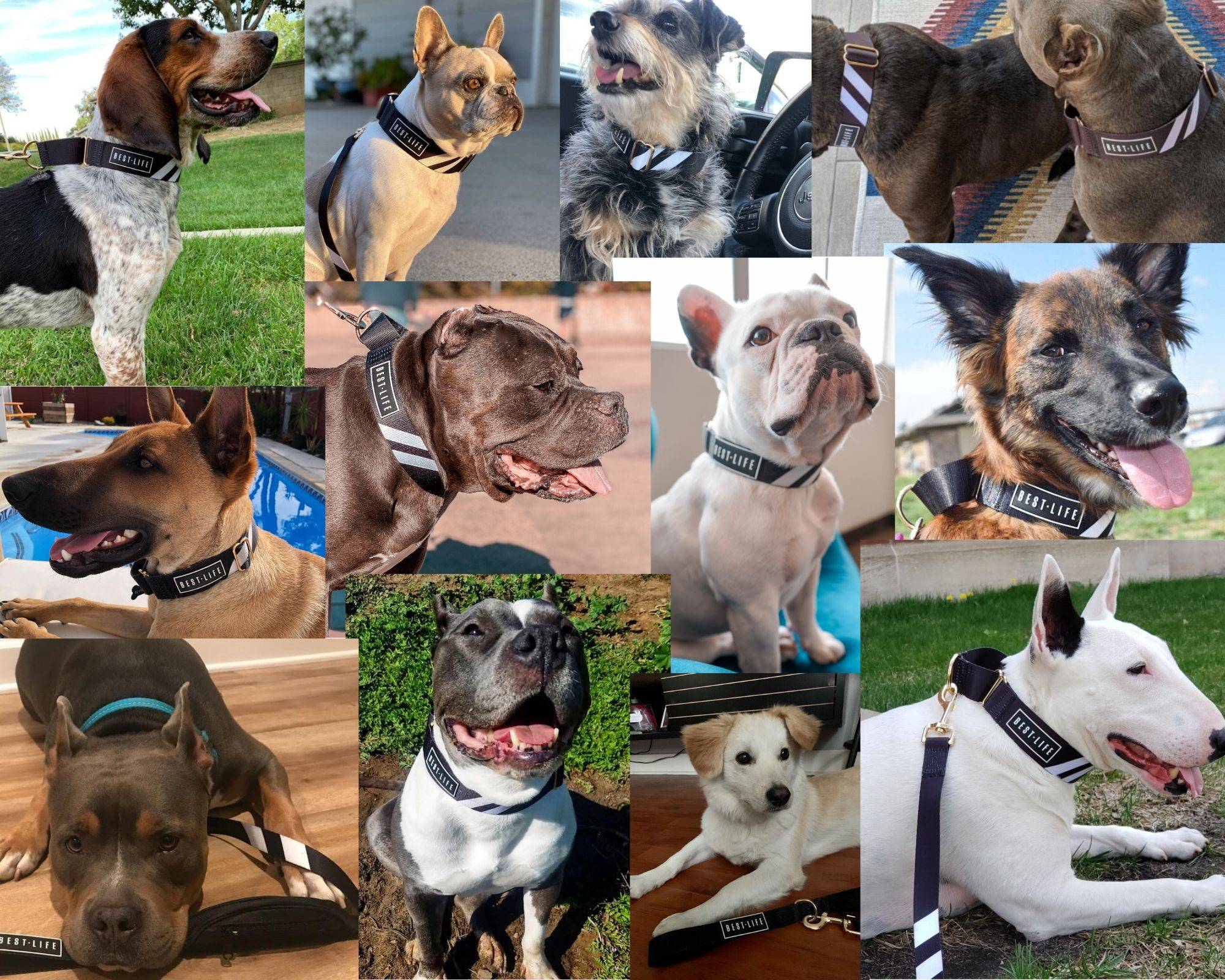 Learn more about the two white stripes.


Learn about 4 ig dogs letting their stripes show.
Follow Our Journey
Instagram: @bestlifeleashes #bestlifeleashes