On Sunday October 3, 2021
my dog Mr. Breakfast had to be rushed to the ER after eating a non-food item.
And not just any non-food item. It was a lethal one.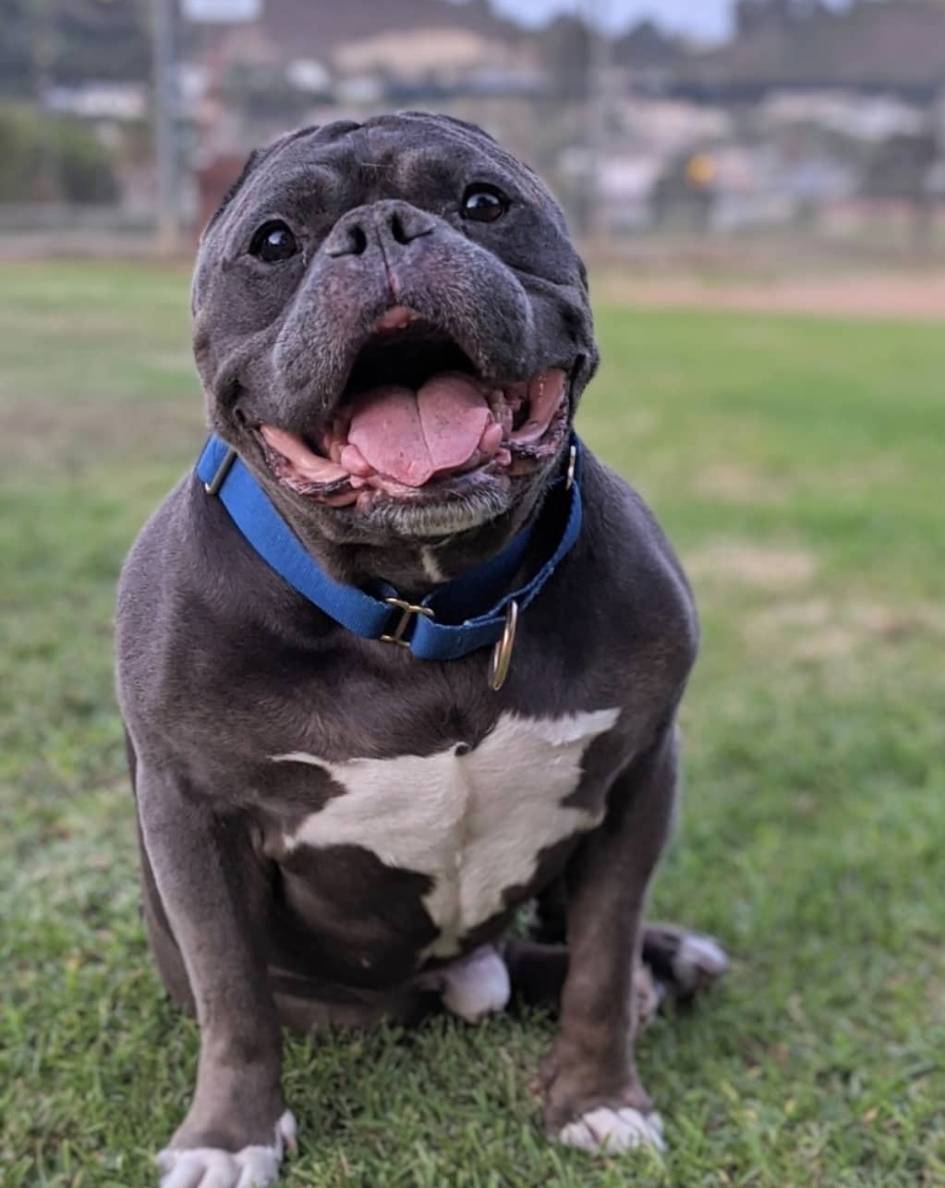 He ate a razor.
Yes, a razor. Like the kind you shave with.
He swallowed the handle. The razor head. And even the 5 blades that popped out of the plastic razor head as he chewed on it.
Mr. Breakfast stayed overnight in the ER for observation and was scheduled for surgery first thing Monday morning. Needless to say, I didn't sleep much that night.
The surgery to remove the razor parts and blades from his stomach went flawlessly. After one more night in the ER to recover, we brought him home Tuesday afternoon.
Then on Wednesday morning, I noticed his abdomen suddenly looked big and round.
And I'm not exaggerating when I tell you that with each passing minute...it was getting bigger.
It was like someone was actively blowing up a balloon inside his stomach!
Just as soon as he had gotten home...we were rushing Mr. Breakfast to the ER again.
It was the hardest thing watching them carry him back to the treatment area while I just stood in the middle of the large waiting room. I'd be lying if I said the thought that I may never see him again didn't cross my mind.
As I paced around the hospital's waiting room, I couldn't help but think about how surreal this entire situation has been. It was only a few days ago when he had eaten the razor. We had spent that morning and afternoon at the beach with the dogs; not a care in the world.
Now...here I was living every dog owner's worst nightmare.
Mr. Breakfast ended up spending the next 2 nights and 3 days in ICU.
When we finally brought him home, I didn't let him out of my sight for over a month. 😂

He bounced back to his joyful demeanor (and mischievous antics) within 24 hours after being home.
As you can imagine...the vet bills for this week-long craziness got up there. Thankfully...we have health insurance for both our dogs, but it got me thinking about how being in and out of the hospital and dealing with large vet bills for multiple dogs is a very common situation for our Rescue Partners.
The entire experience of Mr. Breakfast's hospitalization and realization that scary hospital visits (and bills) is something our Rescue Partners endure often prompted us to implement the new Monetary Donation Program for our stripe supporting Rescue Partners!
This means that all current and future Rescue Partners will now get to decide whether they want to receive 1-for-1 leashes/collar donated, or a percentage of every purchase donated.😊

Learn more about our two donation programs.
Every purchase of a Best Life Leashes product helps fund both of our donation programs and supports our growing list of Rescue Partners.
But remember...
There's so many ways you can support the stripes movement outside of purchasing!
Tell a friend with a rescue dog about the symbol for rescue dogs.
Subscribe to our email list and stay up to date with what's happening BTS and have early access to new products and other cool stuff
Engage with us! Like, comment, share, and save our posts on Instagram or Facebook.
Let your local rescues and/or shelters know about us by mentioning us in comments on Instagram or Facebook. We'll work on getting them signed up to benefit from our donation programs! Plus the more people know about the stripes…the bigger of an impact they will make!
Tag us @bestlifeleashes in the comments of your favorite IG rescue dog's post, news anchor that promotes dog adoption, or even celebrity dog rescue advocate!
Any act of support you provide is appreciated and impactful.
Know that there is no such thing as an act that is too small. Because 100 small acts can have the same, if not bigger, impact of 5 giant acts.
I am so happy to have you following along this incredible journey to make dog adoption the most desirable option for when people want to get a dog.
With your support, we no longer have to tell people they should adopt their next dog...instead we ask them "why wouldn't you want to?!"